About Kimono no Kirakuya
We are a kimono shop with a history of over 40 years in central Sapporo.
We boast the largest store space in Hokkaido and abundant product lineup.
Enjoy the Japanese ambiance of our tatami room decorated with colorful kimonos,
and try on a kimono for yourself for a feel for Japanese tradition!
Recommended Destinations
"Kimono Museum" Housing a Collection of Japan's Kimonos and Obi
How kimonos are made varies depending on the location and type.
You can found traditional kimonos and obi (sash) of Tokyo, Kyoto, Fukuoka, Okinawa, and other areas of Japan.
"Rare Exhibits" Unavailable in Any Other Kimono Shop
Various procedures and tools are required for making kimonos and obi.
Our shop exhibits rare tools used by artisans and machines used from long ago.
"Omotenashi Japanese Hospitality" at the Cafe
Relax in the comfort of the Japanese style café within our shop.
Comfortable chairs are available for guests who are not accustomed to the "seiza" style of sitting (folding the legs under the thighs). Free Wi-Fi is also available.
Japanese Cultural Experience Plan
3 hours total
Kimono fitting
Japanese cultural experience
(traditional recreation)
Tea ceremony
- Adults (18 years old & over)

15,000 yen
- Children (Under 18 years old)

5,000 yen
- Infants (Under 7 years old)

Free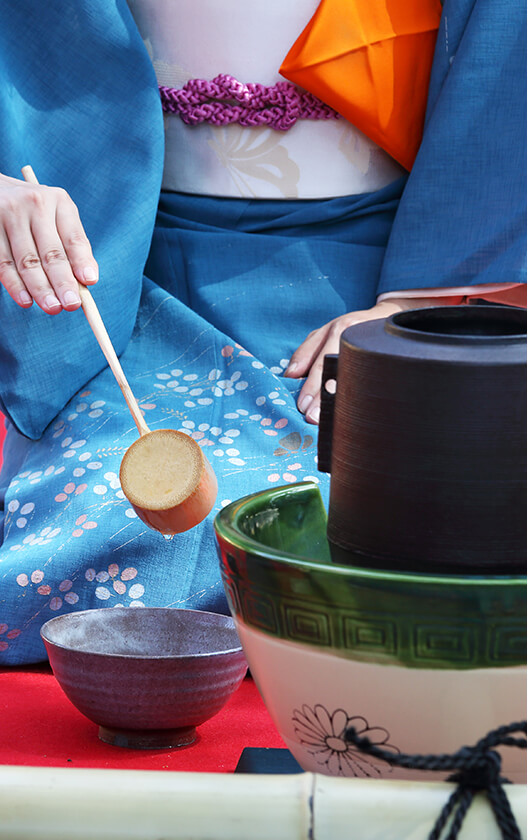 Kimono Excursion Plan
Approximately 1 hour
Kimono fitting
Outing
(Please go out to locations of your choice.)
(Return the kimono within 3 days, 2 nights)
- Adults (18 years old & over)

5,000 yen
- Children (Under 18 years old)

5,000 yen
- Infants (Under 7 years old)

Free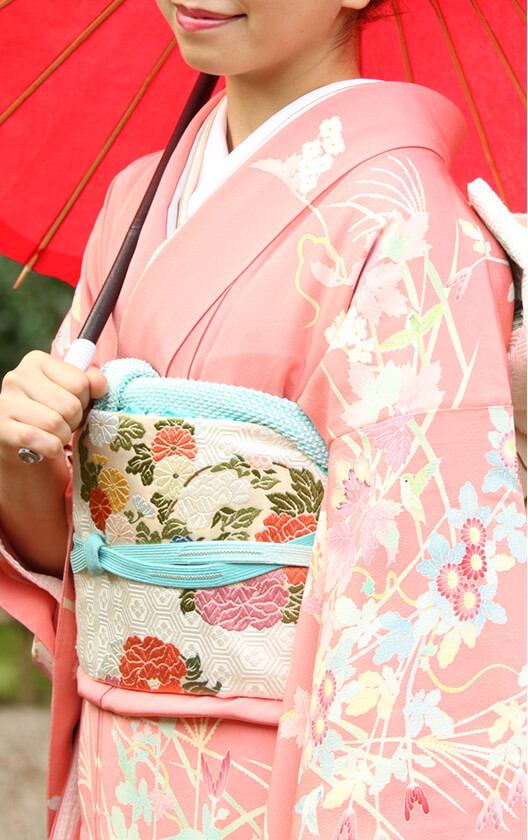 *Please note that space is limited, so the time required may vary depending on the number of guests.
Japanese Cultural
Experience Plan
Kimono Excursion
Plan
Reservation
Please enter the required information in the form and send.
We will contact you within 1 business day.
Your reservation will be complete upon receipt of our reply.
Reservation Form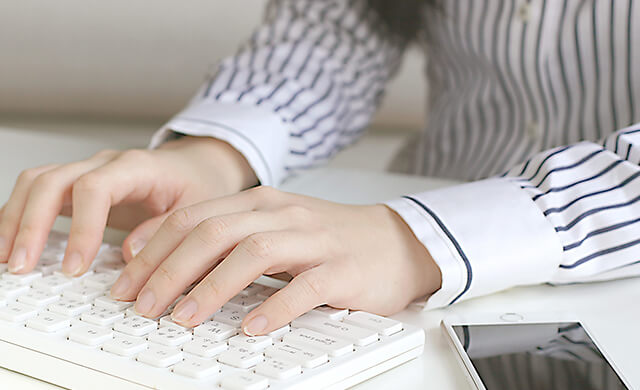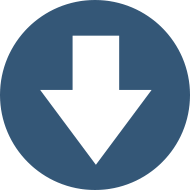 Arrival
Please come to our shop located in the yellow building.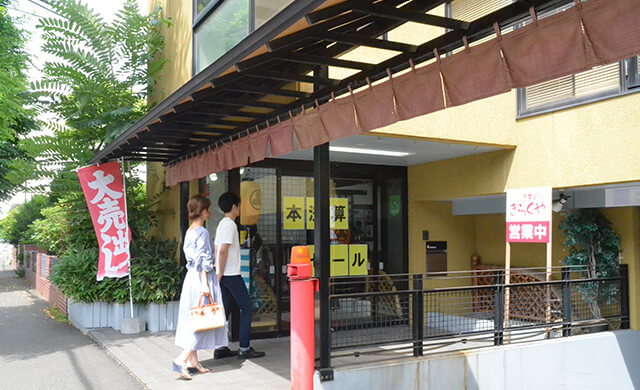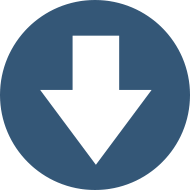 Payment
Please make your payment upon arrival.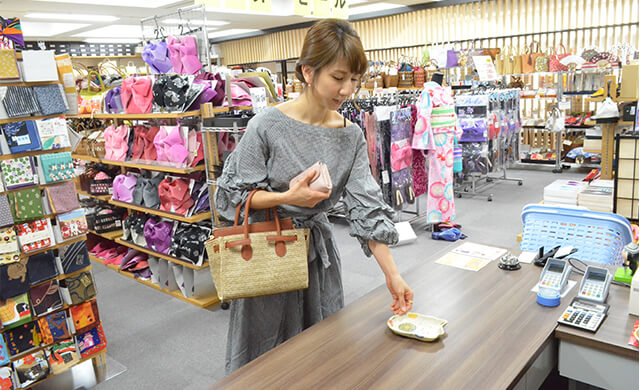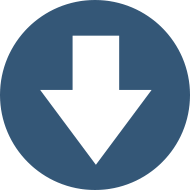 Kimono Selection and Fitting
Choose a kimono (or yukata) from our selection of over 50 items.
Specialized staff will assist you in wearing it.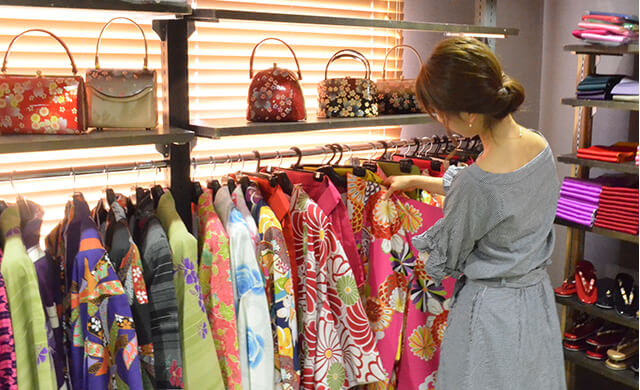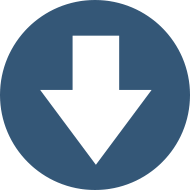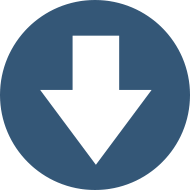 Japanese Cultural Experience
When making your reservation, please select your desired Japanese cultural experience (traditional recreation of Japan).
You can take home the item that you make.
1. Origami (paper folding)
Origami is traditional Japanese recreation and techniques of folding paper into the shapes of animals, plants, and household items.
You will be making paper cranes and paper balloons with us.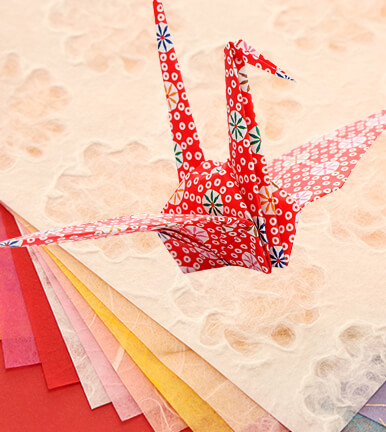 2. Kirie (paper cutting)
Designs are cut out of paper in kirie. It developed from the paper patterns used for dyeing kimonos. You will be learning how to easily cut intricate and beautiful designs.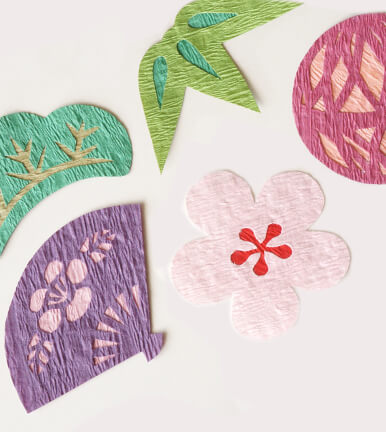 3. Mangekyo (kaleidoscope)
You can see beads and other items form patterns as their movements are reflected in the mirrors inside this cylindrical craft.
You will be making a kaleidoscope that is truly one-of-a-kind.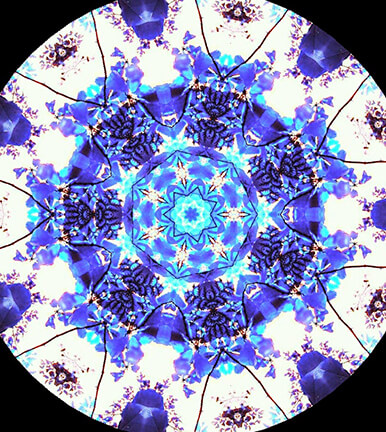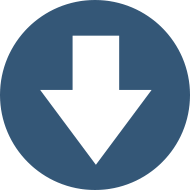 Matcha Green Tea
Make your own matcha green tea and enjoy it at our Japanese café.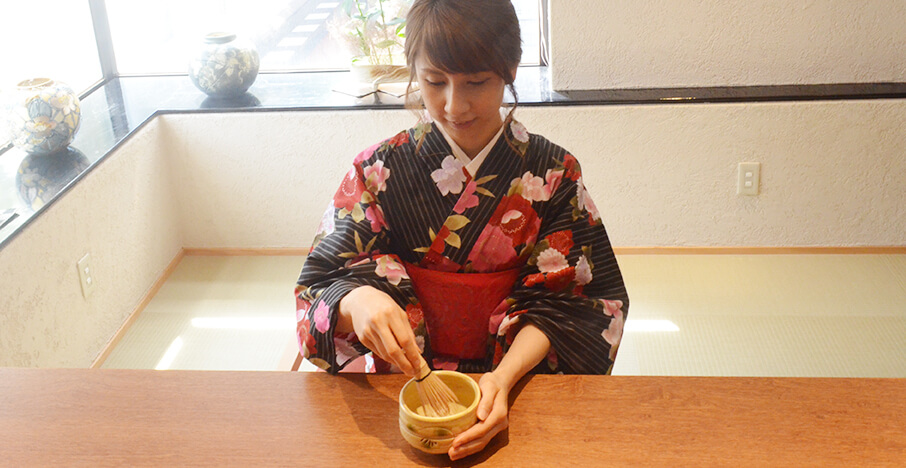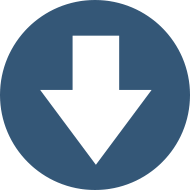 Outing
Excursion Plan guests can wear the kimono on their outing.
Here are some recommended places to visit.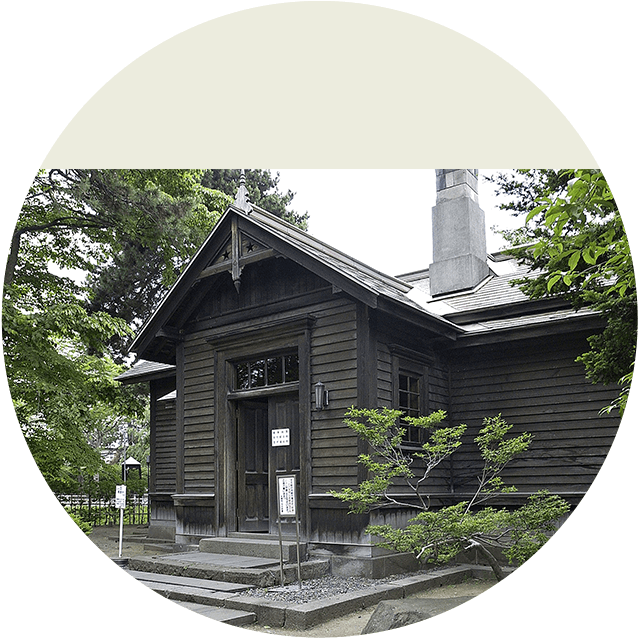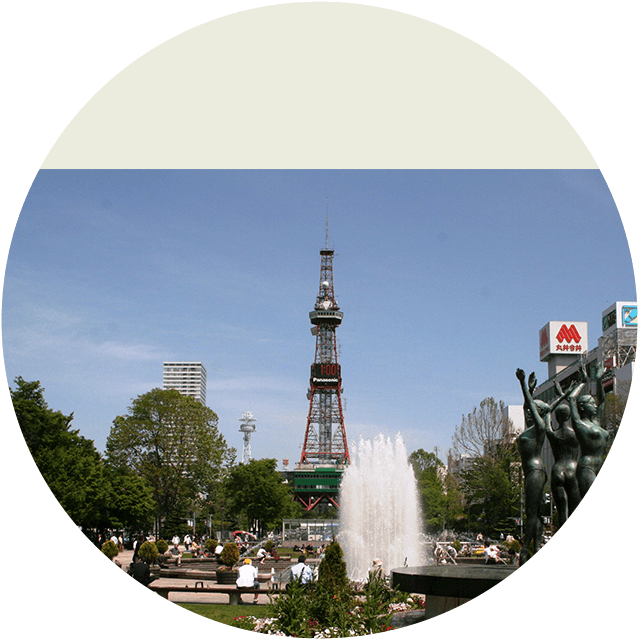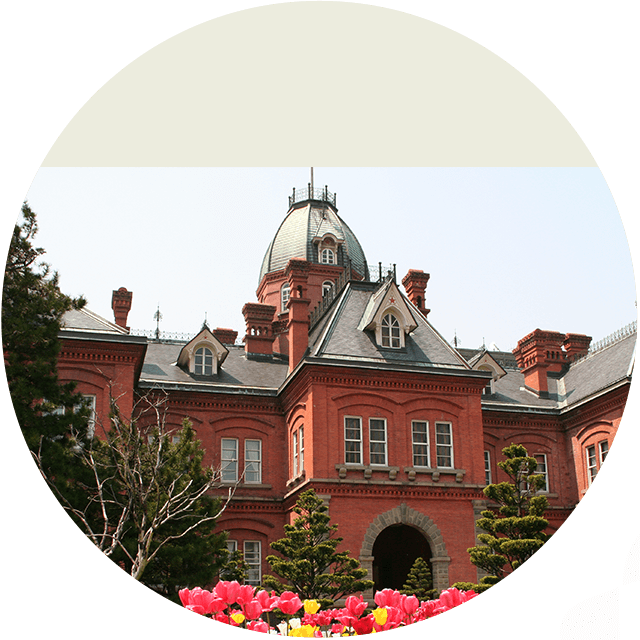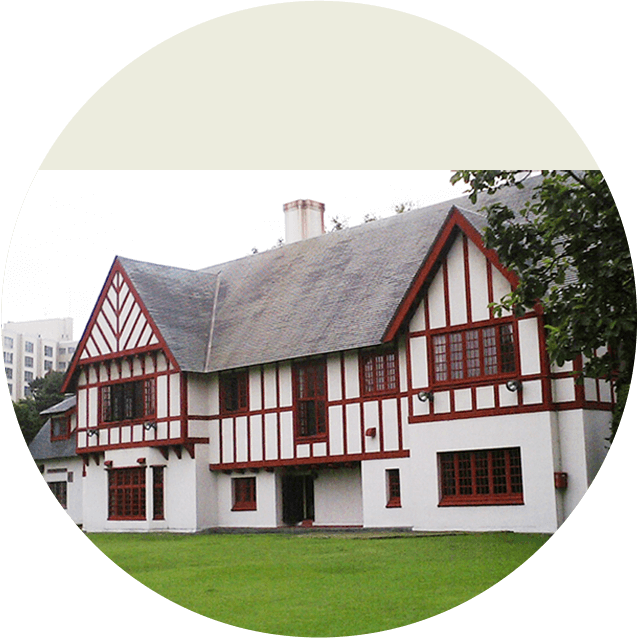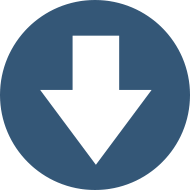 Kimono Return
If you have time, please take a look around our shop.
We have Japanese crafts including furoshiki (wrapping cloth), tenugui (hand towels), and gamaguchi (coin purses), as well as easily wearable yukatas on sale.
Kimono no Kirakuya
25-2 Kita 6-jo Nishi 11-chome, Chuo-ku, Sapporo, Hokkaido 060-0006
13 minutess on foot from the Sapporo Station South Exit
Directions from Sapporo Station to Our Shop